Ever notice how there's a flash of your ugly unstyled site before Divi loads?
Or perhaps elements that are disabled on desktop show up for a flash and then they disappear when Divi finally loads?
You may be thinking — like most designers — that this is just part of Divi; that it's unavoidable unless you have a dedicated server.
But, it's actually easy to fix with just 15 lines of code in the Header. And, full transparency, I figured this out from an old Stack Overflow forum thread from 10 years ago. 🙂
Step 1: Copy this code to your clipboard.
<style type="text/css">
        .fouc-fix { display:none; }
    </style>
<script type="text/javascript">
        try {
            var elm=document.getElementsByTagName("html")[0];
            var old=elm.class || "";
            elm.class=old+" fouc-fix";
            document.addEventListener("DOMContentLoaded",function(event) {
                elm.class=old;
                });
            }
        catch(thr) {
            }
</script>
Step 2: Paste in Theme Options
Open up Theme Options, and then go to Integration.
Paste the code into the first block where it says, "add code to the <head> of your blog."
Save your changes.
Flush your cache, and then reload your site in Incognito Mode to ensure it worked.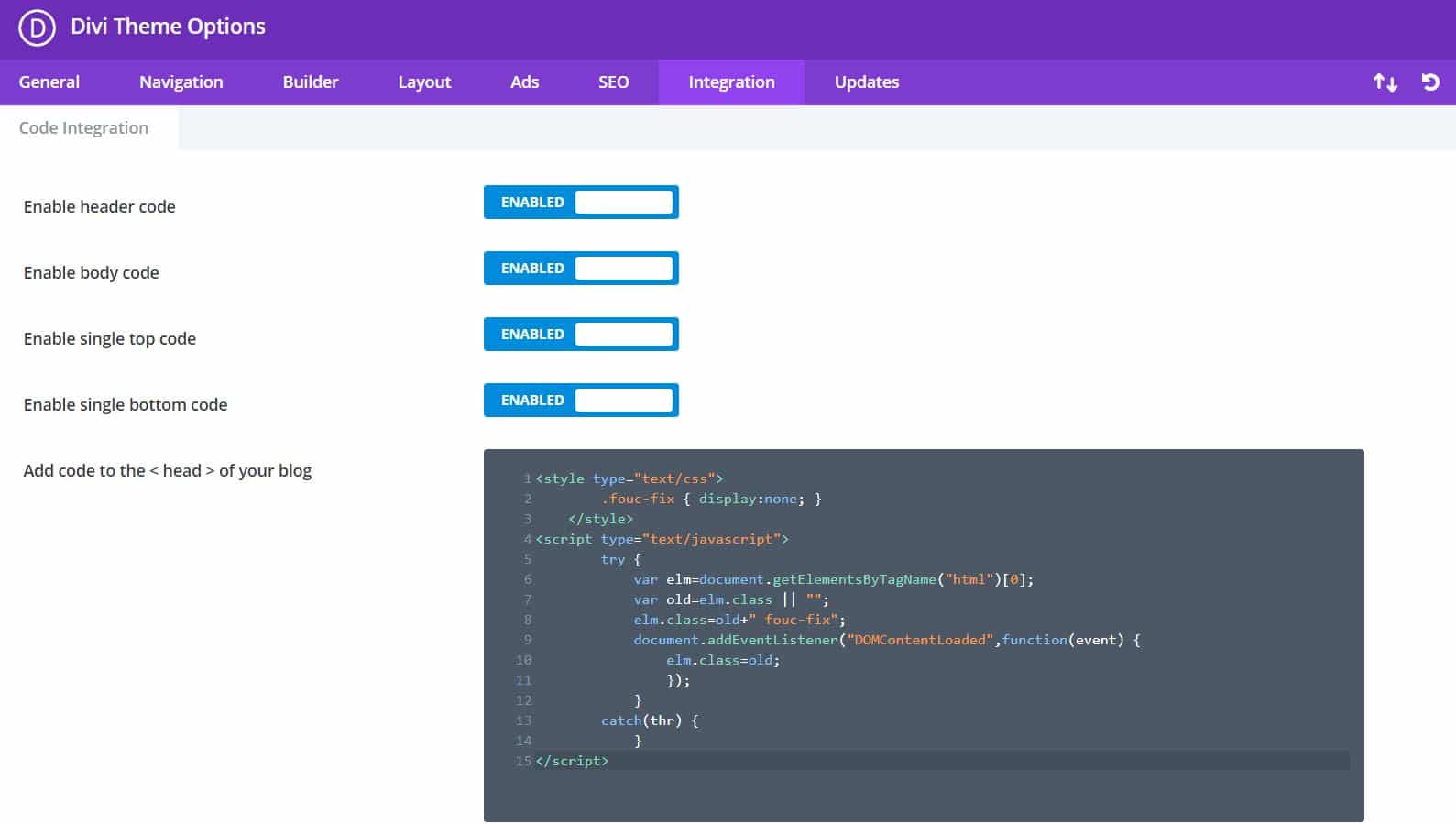 Hope this helps! Let me know in the comments.