WordPress is a powerful and versatile blogging platform, used by millions of people worldwide. It is well-known for its flexibility and customizability, allowing users to create beautiful websites tailored to their needs.
With an intuitive user interface and drag-and-drop design tools, WordPress makes it easy for even novice web designers to create stunning blog pages with impressive features. WordPress also offers a host of plugins that can be used to customise the look and feel of your site as well as providing additional functionality. In short, WordPress is a great choice for anyone looking to build a website or blog in 2023.
As technology continues to evolve, WordPress will become an ever more powerful platform for web design, blogging, and other forms of online content creation. WordPress has already made significant strides in expanding its capabilities, such as offering support for the latest HTML5 technologies and responsive design standards.
In addition, WordPress is continually developing innovative solutions to address issues like scalability and performance optimization, making it increasingly easy to manage large websites with complex needs.
As WordPress continues to grow and develop over the next few years, it will continue to be a premier choice for creating dynamic blogs and websites.
The best way to get the most out of WordPress in 2023 is to take advantage of the many features and tools that it offers, and that's what we're going to go over here in this article.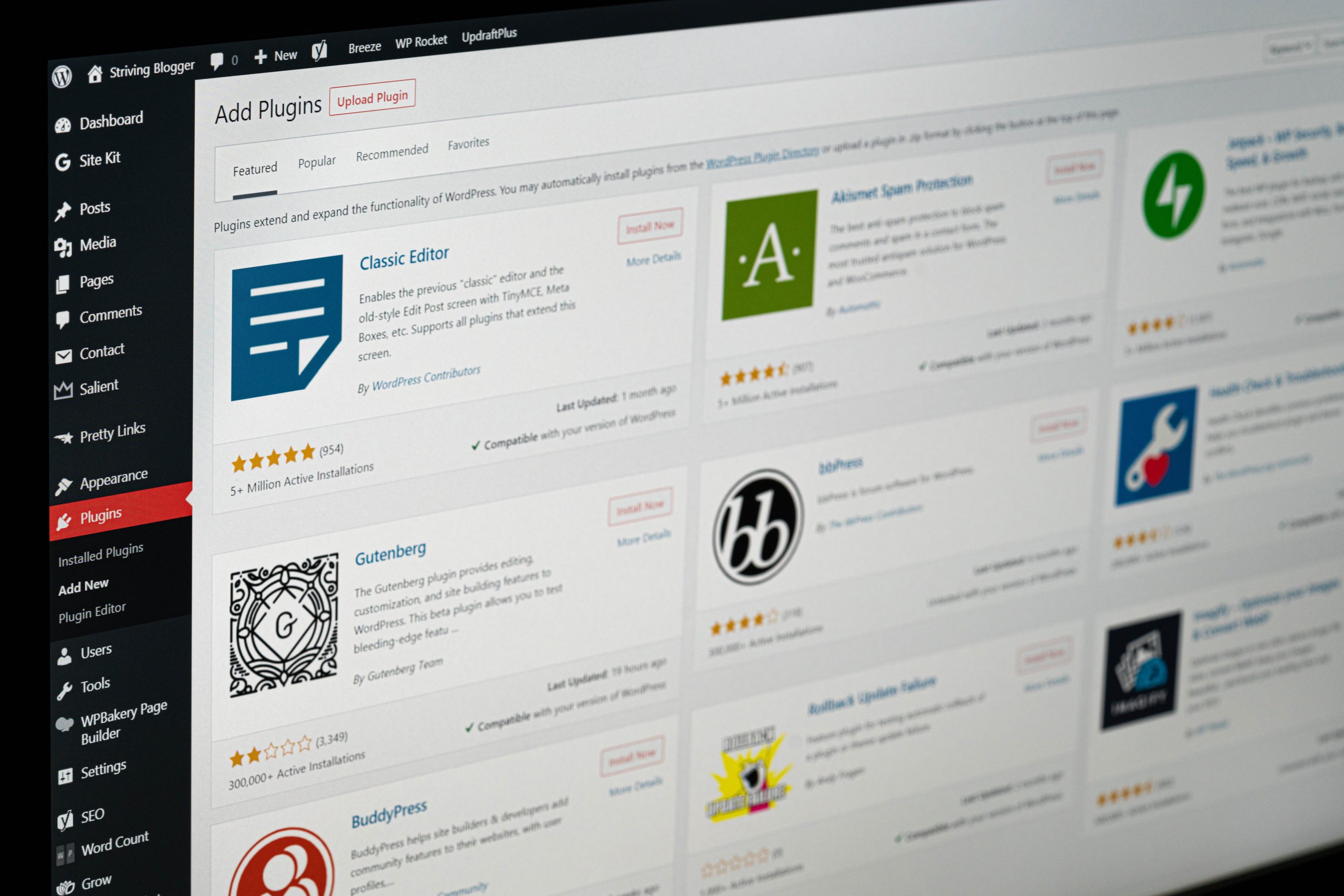 1. Understand the Latest WordPress Features and Updates
WordPress is constantly evolving, and in 2023 it will be more important than ever to stay up to date with the latest features and updates. WordPress has become a popular platform for web design, blogging, ecommerce, and other types of websites.
As such, any WordPress user should have an understanding of the new features that are available within WordPress. This includes themes, plugins, widgets, and other tools that can help make your website unique and engaging.
Additionally, WordPress releases regular security updates which must be applied as soon as they are available in order to keep your site safe from hackers and malicious attacks. Understanding the latest WordPress features and updates will help you keep your website up-to-date in 2023.
To stay informed about the latest WordPress features, users should pay attention to WordPress blogs and websites. WordPress developers often publish tutorials that explain how to use new WordPress tools and functions.
Additionally, WordPress provides its own online support centre which contains useful information on topics such as security updates, plugins, themes, and other helpful resources.
Popular WordPress Blogs include:
3. WPBeginner
5. WPExplorer
6. ManageWP
8. CSS-Tricks WordPress Section
9. Kinsta Blog
10. Woorkup
2. Invest in a Quality Design Framework for WordPress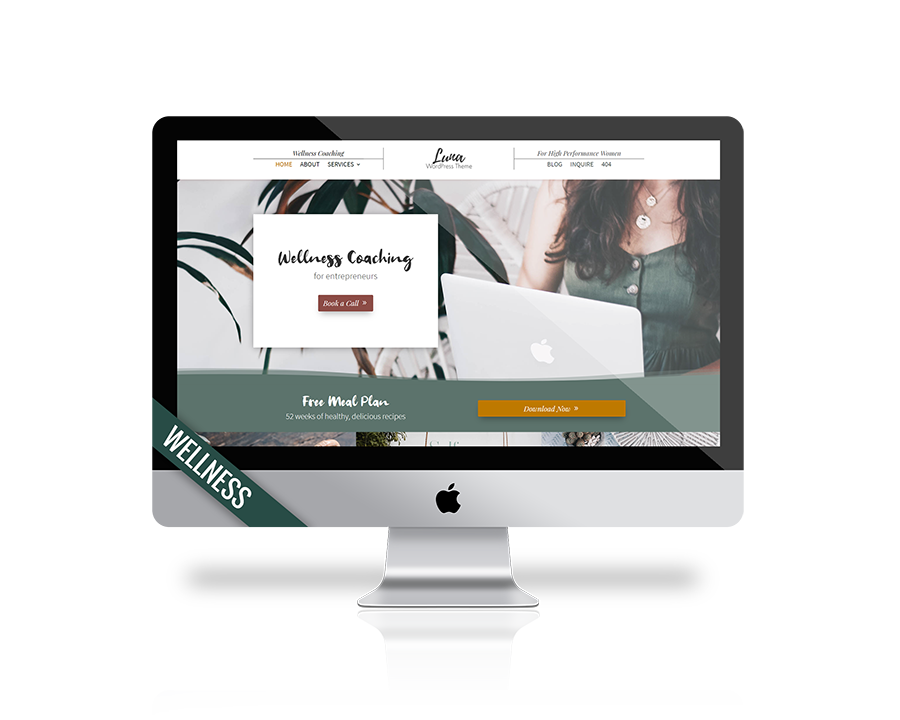 Divi by Elegant Themes is one of the most popular and flexible WordPress design frameworks available. It has a user-friendly drag-and-drop interface that makes it easy to customise any website without needing to write code.
This makes Divi a great option for Mom bloggers and influencers who need an amazing website but don't really have the desire, energy, bandwidth to learn how to be a web designer.
Additionally, Divi provides hundreds of customizable pre-made designs and templates for users to choose from built right into Divi. And if those aren't good enough, you can shop for themes from sites like Designerless (yeah, that's this one) in order to get something truly unique.
Divi also offers a host of features including an intuitive visual editor, dozens of content modules, premade layouts, global styles, custom CSS options, live previewing capabilities, split testing tools, and more.
In 2023 these features will be even more valuable as web design trends continue to evolve. With the Divi WordPress Theme users can easily create stunning websites with minimal effort.
Furthermore, Divi is optimised for SEO and provides options for customising meta descriptions, titles, open graphs, and more to ensure your content ranks well in search engine results. This makes it a great choice for maximising WordPress performance in 2023.
3. Implement Security Protocols
One of the most important plugins available for WordPress in 2023 is Wordfence Security. Wordfence provides an all-in-one security solution that helps protect websites from hackers and malicious attacks by using firewalls, malware scanning, two-factor authentication, login security measures, and more. Additionally, Wordfence offers a real-time malware signature updates and threat intelligence feed to ensure your WordPress site is always protected. Wordfence also includes advanced features such as IP blocking, country blocking, server brute force attack protection, and more. In 2023 Wordfence will be an invaluable tool for keeping WordPress websites safe and secure.
By leveraging the power of WordPress with plugins like Wordfence Security users can maximise their WordPress performance in 2023. With the right tools, users can easily create stunning websites that are optimised for search engine visibility and provide a secure user experience. Taking advantage of the features provided by Wordfence Security in 2023 will help users make sure their WordPress sites remain safe from malicious attacks.
Wordfence provides users with many advanced security features that are essential for WordPress website protection.  With Wordfence, users can easily ensure their WordPress sites remain safe and secure in 2023.
4. Take Advantage of Caching Technologies Like Cloudflare
Cloudflare is a cloud-based service that provides secure, reliable, and fast web hosting. It helps protect websites from malicious attacks, provides enhanced performance through its content delivery network (CDN), and offers additional features such as DDoS protection and cloud storage. Cloudflare also makes it easy for website owners to manage their security settings remotely with real-time analytics.
With the help of cloud computing technologies, Cloudflare can provide an efficient solution for businesses of all sizes to keep their sites safe from threats like malware, phishing attempts, hacking attempts and more. Additionally, cloud flare's global data centers ensure that your website will remain up even during peak traffic times or when there are outages due to natural disasters or other unforeseen events.
Cloudflare offers various plans tailored to different needs so you can choose the one that best fits your budget and requirements. Many hosts provide it or provide integration for it. I recommend DreamHost, who will get Cloudflare setup for you with literally one click, and it's included in the cost of many plans.
5. Get a Great Hosting Company
Oh, speaking of DreamHost…DreamHost is a top-tier web hosting provider that is perfect for WordPress websites. I've been using them for over 20 years myself, and I'll never go anywhere else. I have supported clients who are hosted by other companies, and it's always painful.
DreamHost is simple, seamless, and – frankly – pretty idiot proof. Unlike other companies out there who cater for professionals, DreamHost makes it really hard to break things. Yet, if you are a professional designer, DreamHost is more than capable and robust enough to accommodate your needs.
They offer plenty of features to help you maximise WordPress in 2023, such as high-speed servers, unlimited storage and bandwidth, security tools, and a wide range of custom plugins and themes. Additionally, using the DreamHost panel makes it easier to manage your WordPress website, allowing you to quickly and easily make changes without having to worry about coding or managing complex settings.
By taking advantage of these WordPress tips and tricks, users will be able to maximise their WordPress websites in 2023. From optimising SEO to improving website performance, WordPress is a powerful platform for webmasters looking to make the most out of their online presence. With the right tools and strategies, WordPress users can create a stunning website that is optimised for success.