While I was working on my new blog project Quite Lovely Life, I discovered a great plugin that will save you a ton of time.
One of the most annoying things about blogging is stock image curation. — Especially if you're relying on free images. You can spend hours every week dealing with images.
Usually the process looks something like this:
Go to a stock image site
Type in your keyword
Scroll and scroll
Find the one you want
Download it
Forget where you saved the file to
Redownload it
Resize it
Upload it to your WordPress blog
But this cool plugin I found will remove steps 5-9.
Ok, so without further ado…
*drum roll*
The Unsplash Plugin (which is free) automatically extends the functionality of your "Upload Image" option by adding a tab to search and insert images from Unsplash.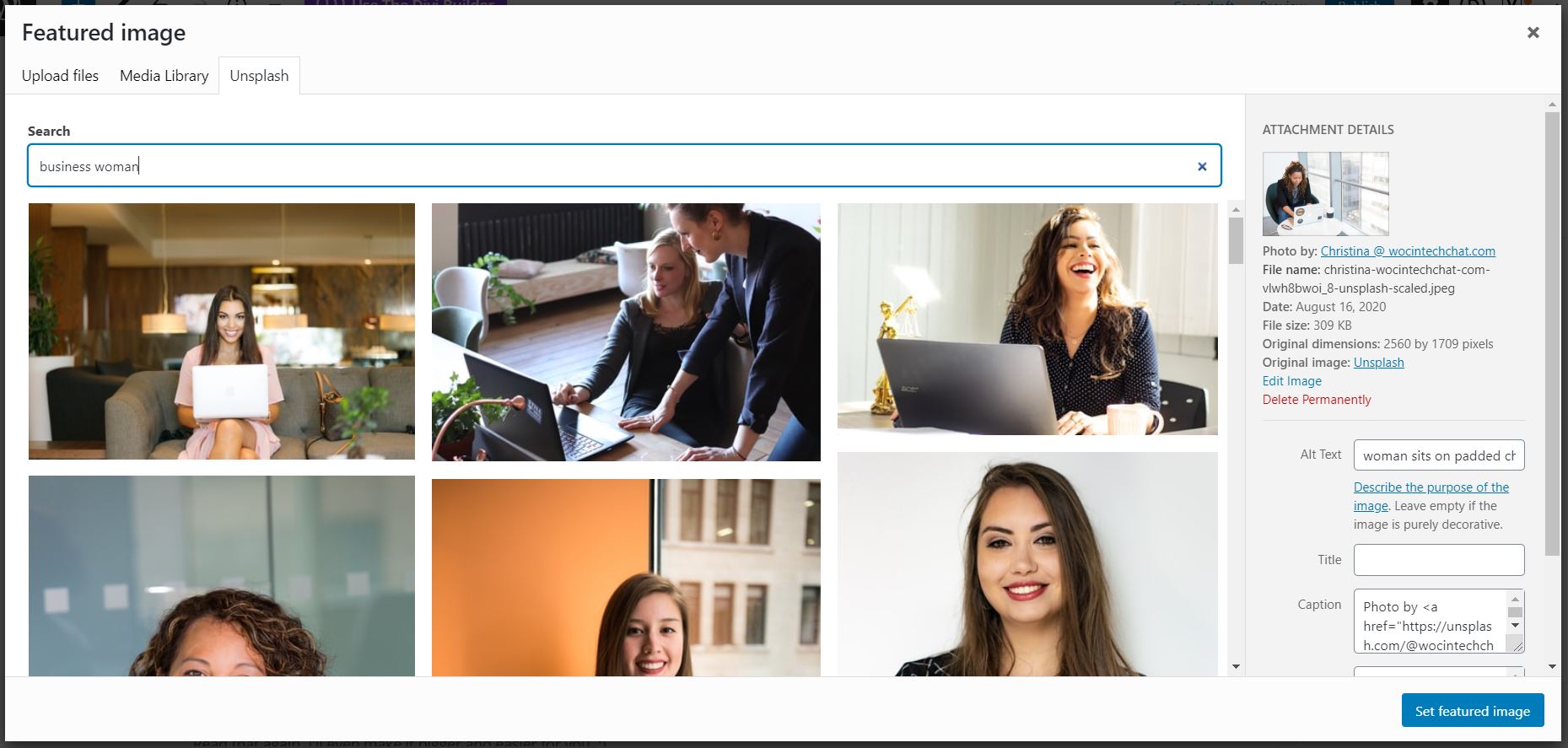 Once you find an image, all you have to do is click it, and Unsplash automatically adds it to your media library, and inserts it into either your post or featured image selector (wherever you clicked the button to start the process).
In a recent WordPress update the ability to search Pexels was added straight into WordPress, but I personally like the images from Unsplash much more than Pexels. The quality for things in the business and lifestyle niche are just a bit higher, in my experience.
Unsplash does require you to have a free account with them in order to use the plugin. Upon installation, you will be redirected to Unsplash to acquire an API key for the search function, but if this sounds super techy, don't worry. The plugin takes care of it. All you have to do is click a blue button.
You can click here to get the plugin, or search "Unsplash" from your WordPress dashboard.
I hope this find is as helpful for you as it was for me!