Hey hey guys!
This is the latest tutorial on my YouTube channel.
In this video, we'll create an auto-updating copyright year in your Divi 4.0 footer.
If you're using Divi, you'll NEVER have to go into your site again and update the copyright year in December.
Needed For This Tutorial:
Steps We'll Follow:
Go to Divi Theme Builder.
Create Global Footer.
Add a Text Box.
Select Dynamic Content in the right corner of the box.
Select "Current Date."
Select "Custom."
Enter "Y" to select the current year.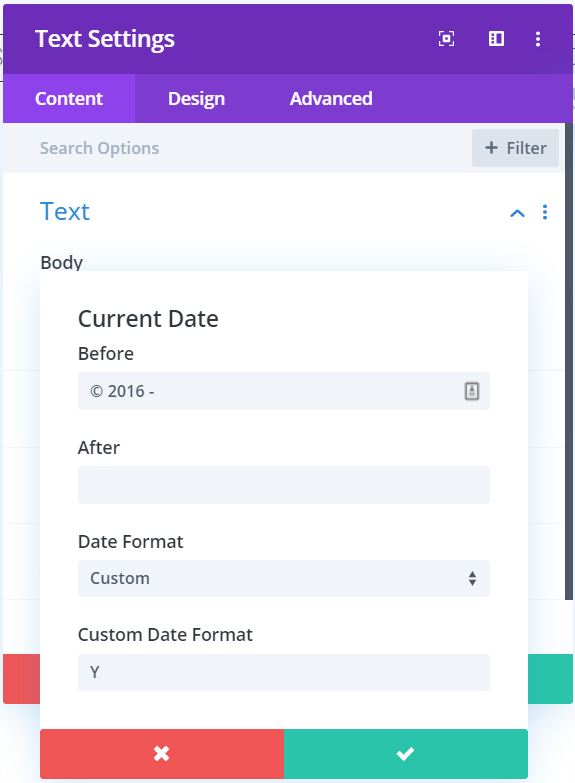 Hope this is super helpful for you! Let me know in the comments. 🙂