What is Cookie Consent?
Cookie Consent is a cross-platform plugin that will notify your website visitors you use cookies, ensuring your website meets compliance for the cookie notification regulation in the European Union.
What I love about Cookie Consent:
Many things! This plugin is free, it's easy to use, and it's cross-platform, meaning you can use it whether your website uses WordPress, Joomla, Squarespace, Drupal, Mambo, or just straight HTML.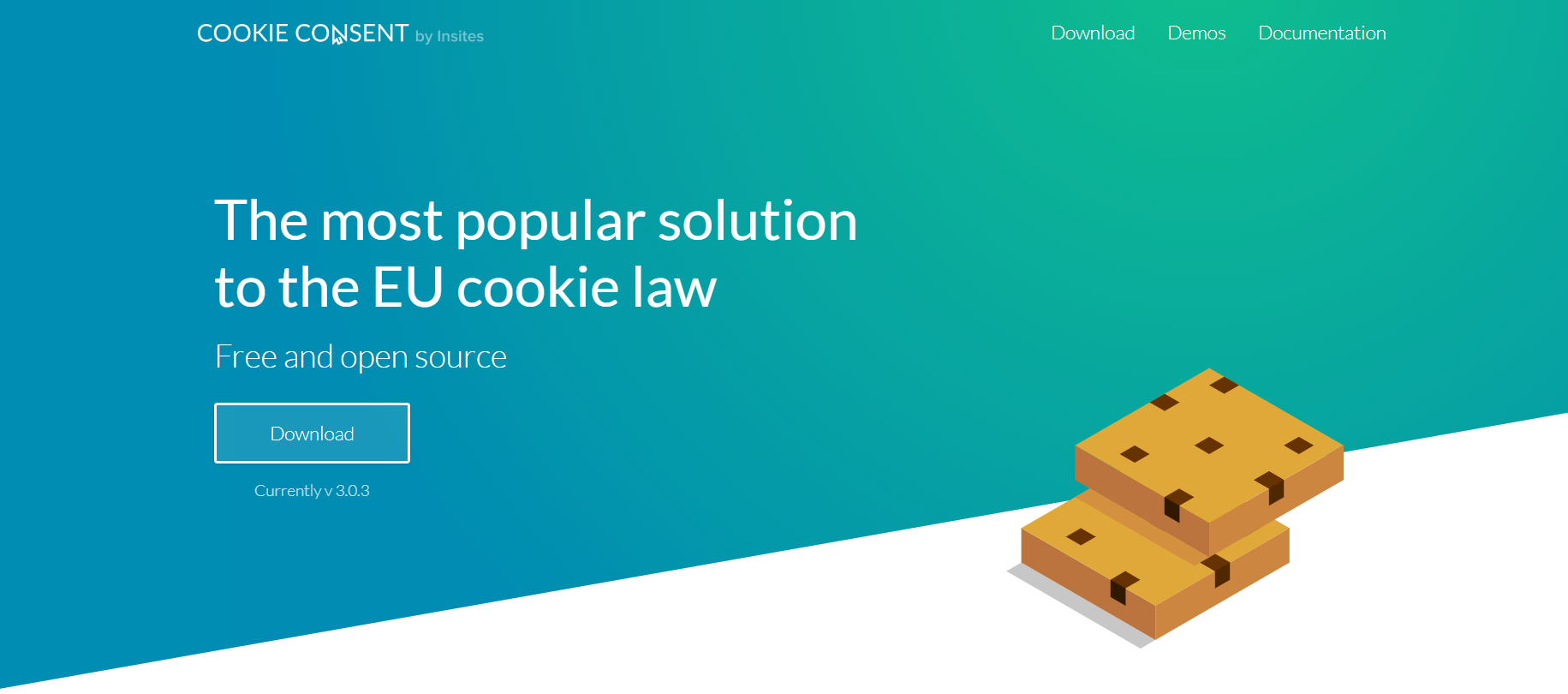 Where to get Cookie Consent:
Since it's free, Cookie Consent isn't inside the WordPress plugin store, or the Extensions store for Joomla (at the time of this writing, I cannot find it, anyway). Go on over to CookieConsent.insites.com to get the plugin.
How to Install Cookie Consent:
You need to configure Cookie Consent for your own website. To make sure you're configuring it correctly, it's best to start by checking out the Demos. You'll see there are various options for how Cookie Consent works.
Opt-in and Opt-out require extra programming to your theme, so unless you know PHP and are comfortable editing your theme files, just stick with Informational.
Navigate to the download page on Cookie Consent.
Select the position (where you want it to display on your site).
Select the layout.
Select the colours.
Specify your link for your cookie policy. If you don't have one, use their default.
Select the compliance type.
Customise the text.
Then copy the code on the right side of the page and paste it into the head of your website.
For Divi websites head to Divi > Theme Options > Integrations And then paste it in the area for: Add Code to the Head of Your Blog.
Voila! You have a cookie consent banner and are now compliant with the EU Cookie Policy.